Careers
A collaborative, people-first culture is vital to our success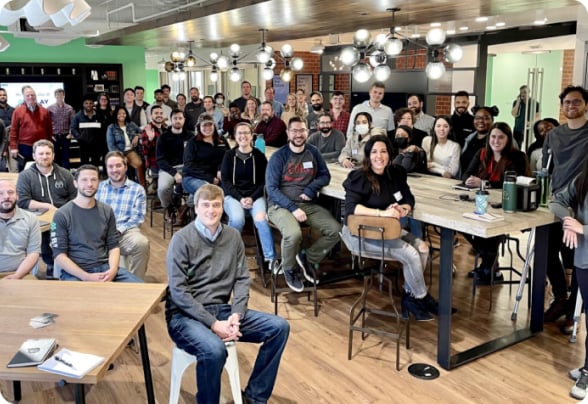 Creating a digital payment network to transform the freight and logistics space takes an outstanding team working in a supportive environment.

We have purposely built a collaborative, people-first culture so that our talented, ambitious and committed professionals will thrive – whether they work at our Atlanta office or mostly from home.
We've built a wildly successful company around this culture.
It's no accident. We've defined success criteria to ensure we hire people who share our values and possess the traits to collaboratively engage within a high-performing team.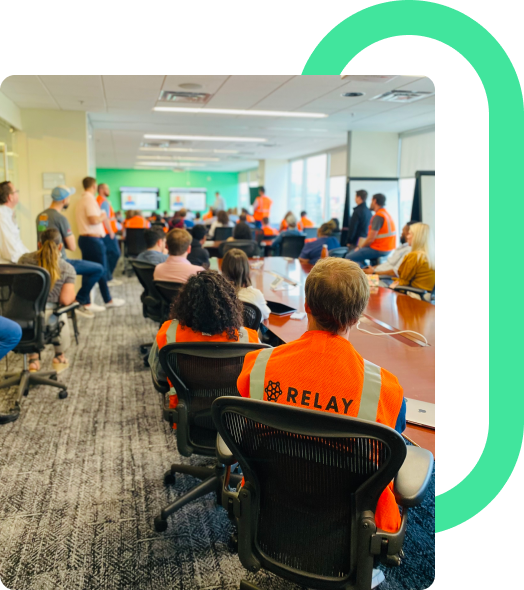 Our three core values underpin our spirit of innovation, ownership, and a shared commitment to drive the company forward in its mission.
We actively invest in team members and nurture our community through regular activities, including team check-ins, wellness sessions, quarterly Relay Roundups, monthly Relay Rallies and peer-nominated Relay Rave awards.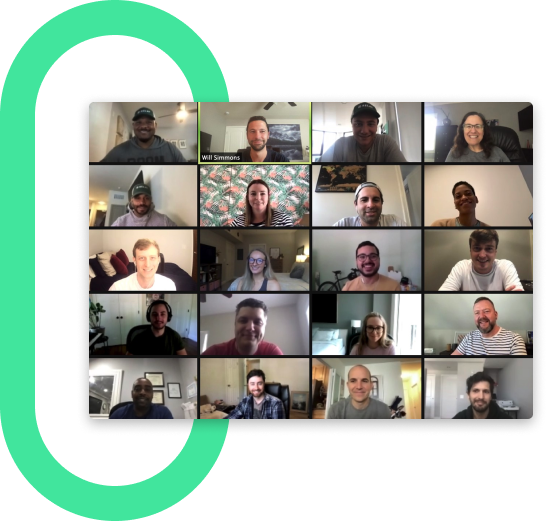 Benefits
At Relay, we are committed to offering top-notch benefits that enhance the quality of our team members' lives
Equity Grants and Stock Options
Everyone's an owner! At Relay, you're going to do the best work of your life, so we're all committed.
Unlimited PTO
Take some time off. We understand and value our team members' need to recharge.
401k Plan + Match
Relay matches your 401k contributions, dollar for dollar, up to four percent.
Health Insurance
Relay offers state of the art healthcare benefits that include dental, vision, and life insurance.
Referral Bonuses
Know someone who could be a good fit for Relay? Get a cash reward for connecting us to other top performers.
Parental Leave
Starting or growing your family is one of the most cherished moments of your life. Do it here at Relay with peace of mind and our full support.
Performance Bonuses
Our compensation packages let you share in Relay's success through regular performance bonuses.
Want to join our team and transform an industry?
Check out our open positions: