Brokers
Because carriers and shippers have a need for speed
Ditch the delays and keep customers and carriers happy with the all-in-one Relay platform for instant freight and OTR payments, automated accounting, exclusive savings and more.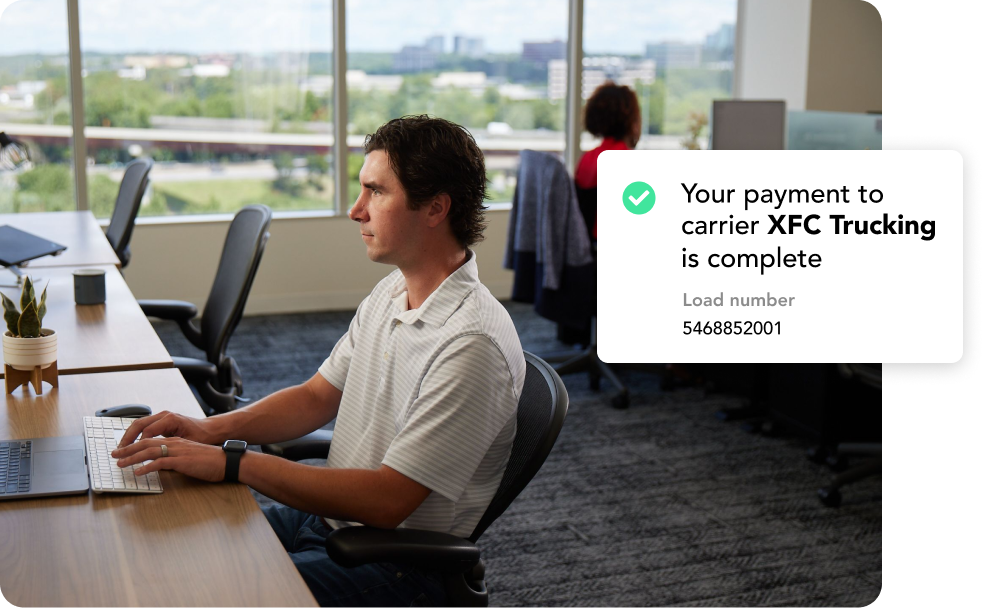 Trusted By







Solutions For Freight Brokers
Carrier Payments
Improve carrier onboarding, easily manage electronic invoicing, and compensate carriers with fast, flexible and competitive payments.
Fuel Discounts
Help your carriers take advantage of Relay's fuel discounts and cutting-edge payment technology that expedites purchases and reduces fraud.
Parking Reservations
Help your carriers locate, reserve and access secure parking along their route through our GPS-enabled mobile app and merchant network.
Warehouse Unloading
Reduce detention times for your carriers with instant payments and receipts that eliminate the need for fleet checks and late night phone calls.
Processing
330,000+
transactions every single month
Powering a network of
300,000+

carriers and drivers
Working with
85,000+
midsize carriers and owner-operators
Secure And Stress Free
A better way to do business
Send the old way trucking. Get Relay today for instant, fraud-free payments, automated internal operations, improved carrier relations and more money in your pocket.
Safe and Instant OTR Payments
Relay's merchant network and payment technology help you improve profits, security and customer loyalty.
Centralize freight payments
Improve carrier relations and build loyalty by offering fast payments and favorable QuickPay terms using RelayDirect. Easily manage your customer accounts, negotiate contracts and create a priority program to encourage repeat business.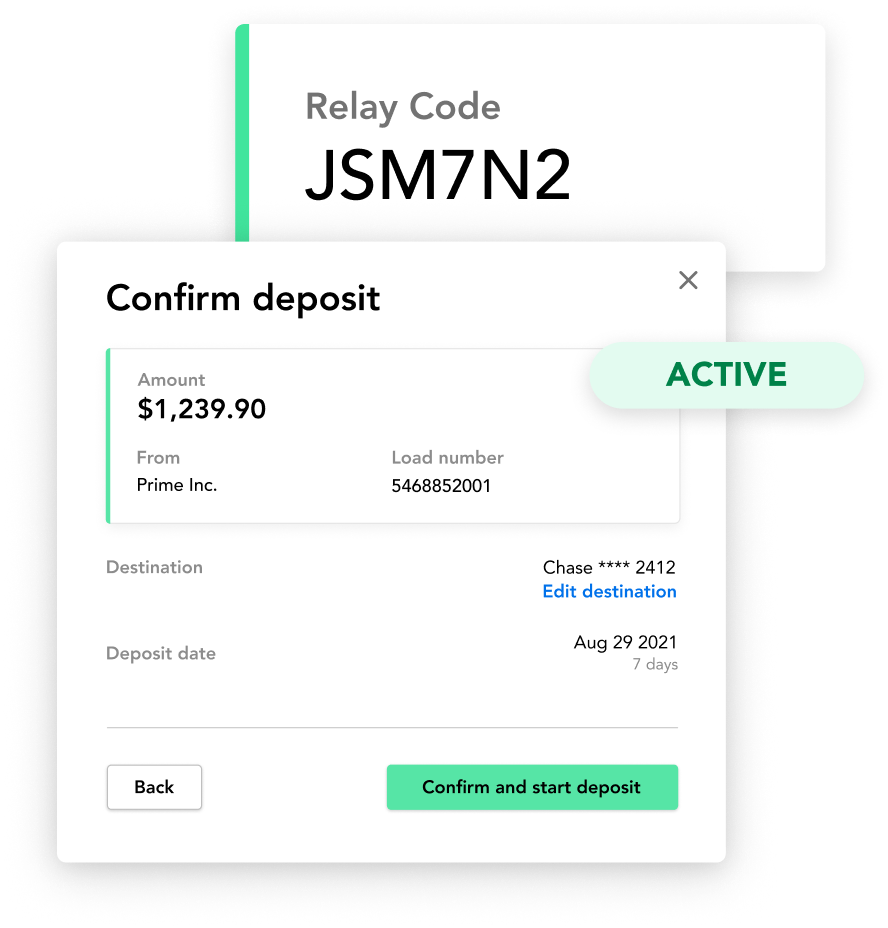 Secure fuel payments
Tap into Relay's merchant network to help your carriers locate and securely pay for discounted diesel along their routes. With Relay, freight brokers can provide fuel savings to carriers while ensuring automated payment tracking, reporting and fraud protection.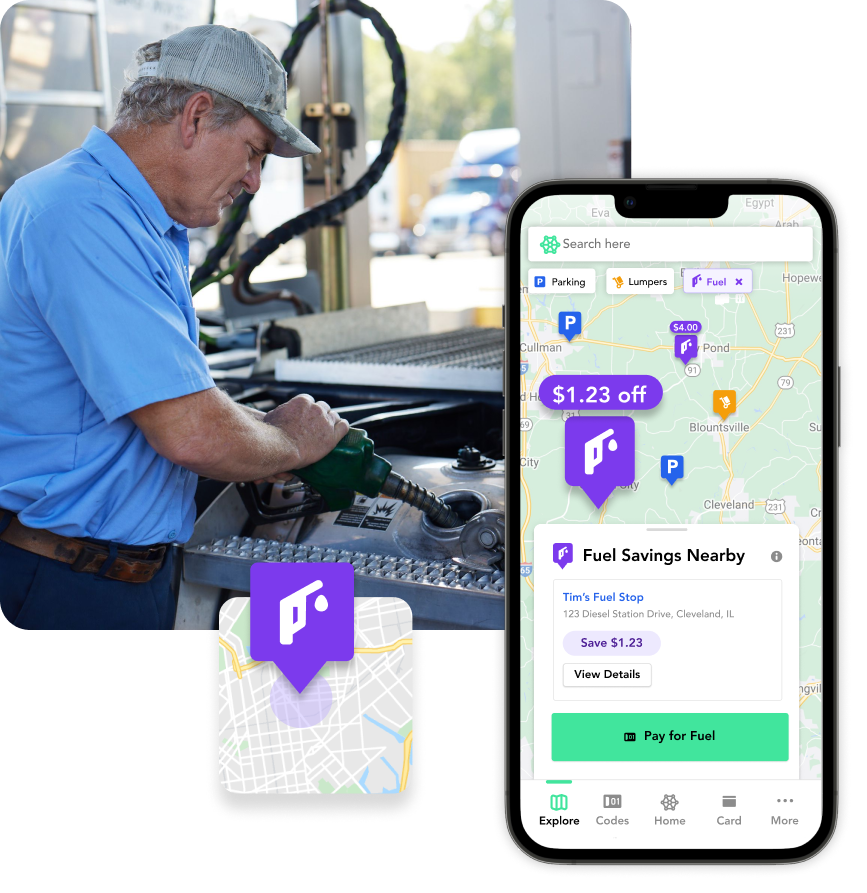 Reduce dwell time
Preauthorize lumper payments to get trucks unloaded fast and get your carriers back on the road. With Relay's instant payments, your carriers avoid middle-of-the-night phone calls to authorize unloading payments, reduce reliance on fleet checks and ensure reimbursement through digital receipts.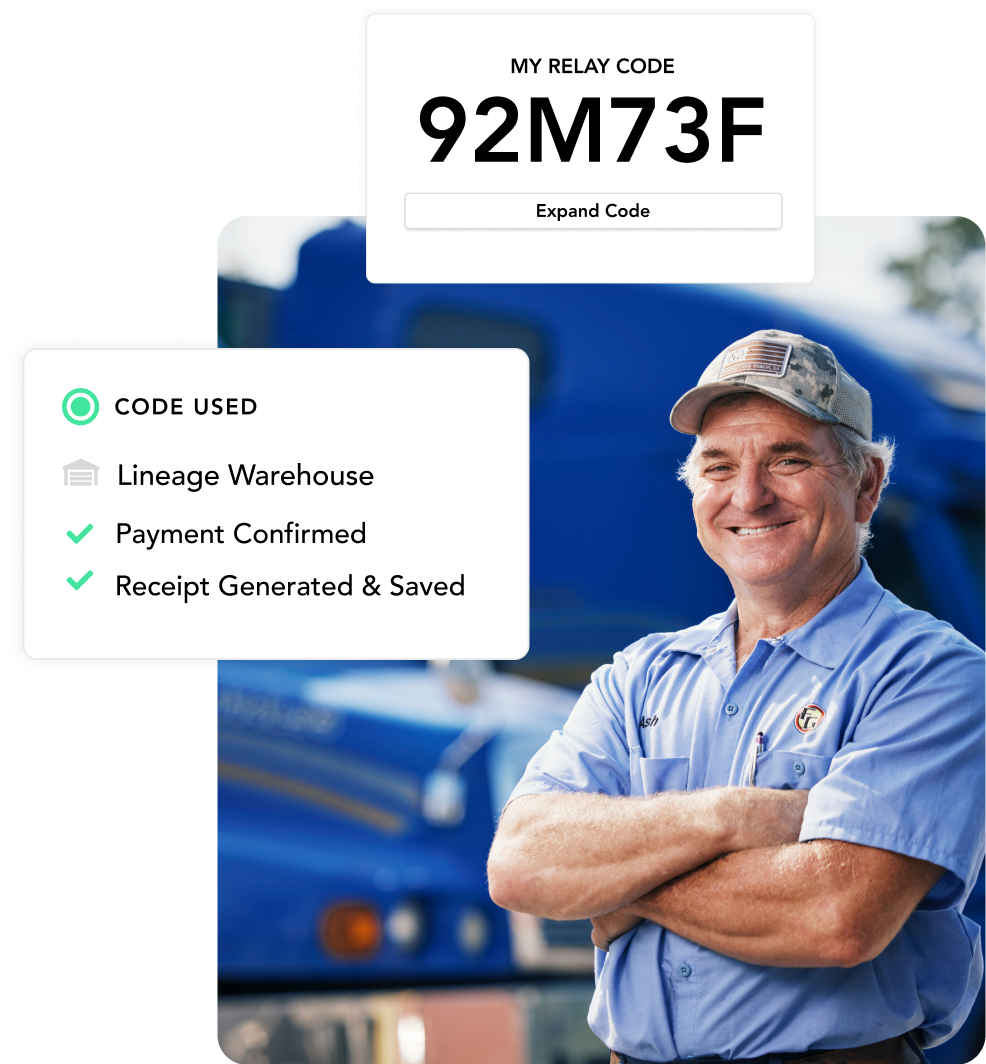 Access safe and secure parking
Find parking and storage for your drivers and assets. Relay's brokerage team can help you secure long-term parking reservations, while our GPS-enabled app helps your drivers instantly locate, reserve and pay for parking along their route.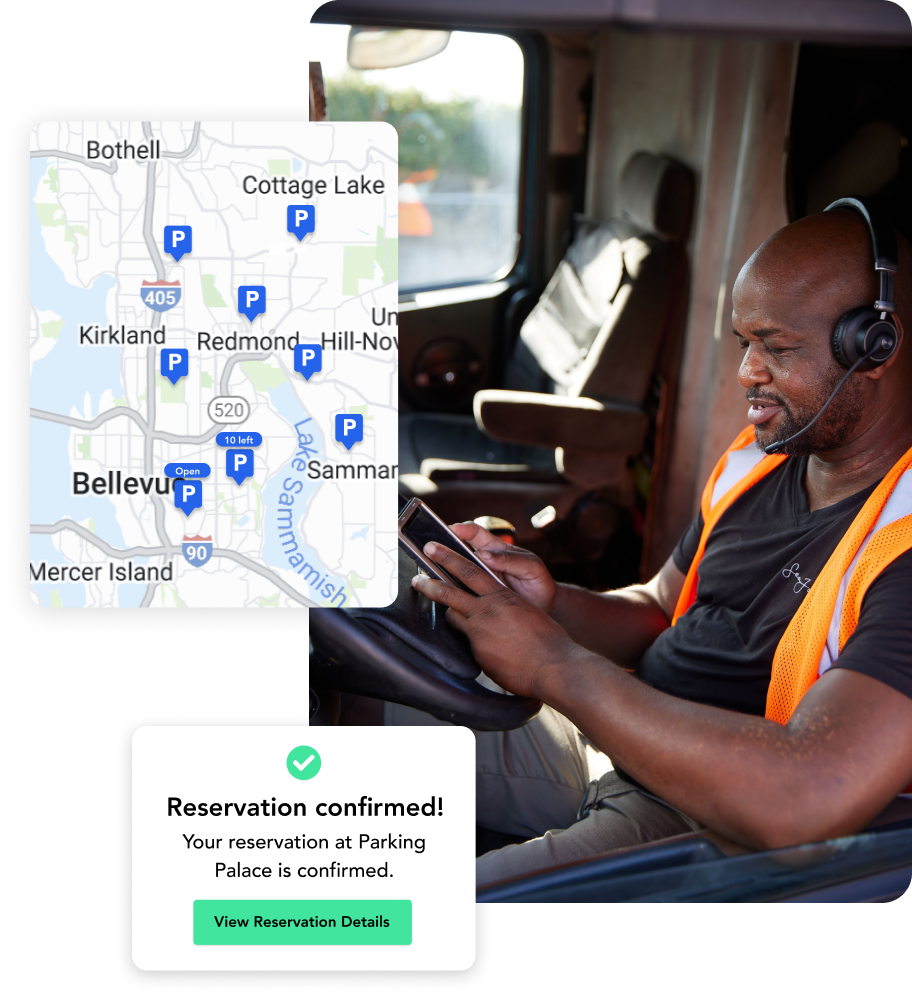 Coyote Logistics

"Relay improved the carrier experience and increased profit margins through guaranteed reimbursements."

—Angela Nannenhorn
Why Brokers Use Relay
Reduce fraud and secure audit trails
Digital payments and document tracking ensure better audit trails and fraud protection across the journey of freight.
Automate back-office processes
Relay takes on the back-office burden of automating repeatable and costly accounts-payable tasks for brokers.
Increase revenue and jumpstart growth
Relay modernizes freight payments, OTR expenses, and document capture, allowing brokers to better engage our network of drivers, carriers and merchants.
Promote carrier loyalty
Our flexible payment solutions enable brokers to set and easily manage payment terms for their carriers, while incentivizing repeat business and loyalty.
Replace outdated payment methods
Eliminate the lengthy payment delays and outdated payment methods that reduce efficiency, earning potential and carrier loyalty.
24/7 U.S.-based Customer Service
Our teams answer the phone, usually within 30-seconds, 24/7/365. No more waiting for unhelpful service from the other guys.
Relay has given me hours back that used to be spent hunting things down and searching for different invoices. I am very thankful for our partnership.
John Russi, Holman Logistics
There were plenty of sleepless nights before Relay started offering us solutions to pay our customers faster.
Martin Daigeau, MGM Freight Logistics
Request a Demo
Complete the form below to learn more about our solutions for freight brokers.