The #1 app for
fuel, parking and
lumper payments
Instant, secure payments directly from your phone.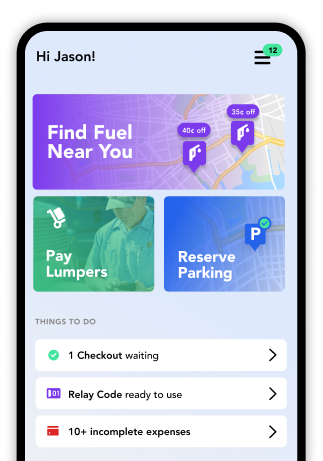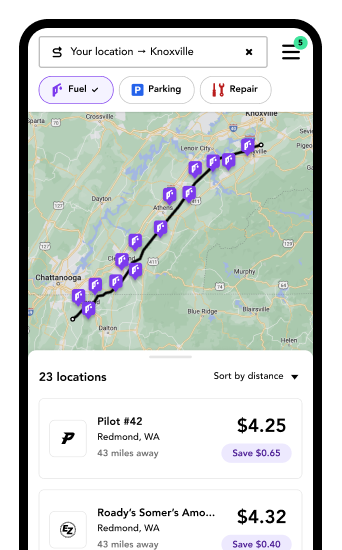 A new standard for trucking payments
Transform how you pay
Relay connects carriers, brokers, and merchants on a secure payment network, cutting out checks, cards, cash, and manual processes that impact earning potential for all parties.
Make secure diesel payments and save
Migrate your existing merchant negotiated fuel prices or take advantage of the Relay Clutch Program to save money at the pump while reducing fuel fraud.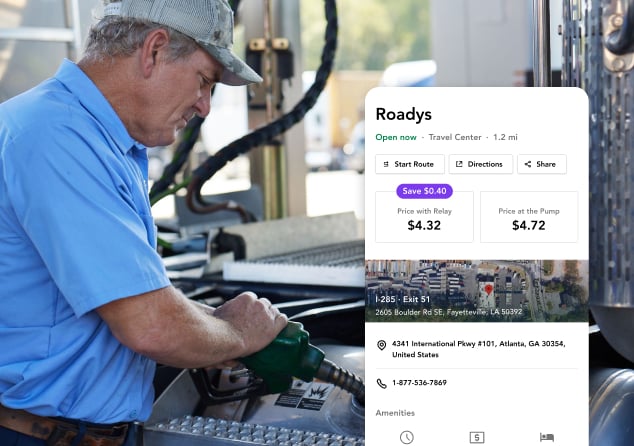 Find and pay for truck parking
Use the Relay app to find parking spaces throughout our nationwide network and reserve your spots with a single click in the Relay app.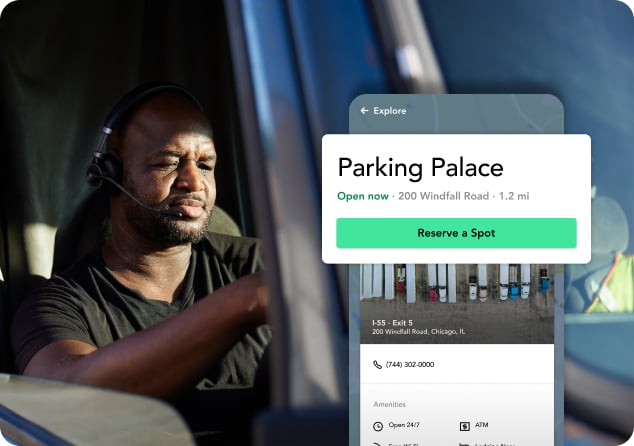 Stop using cash and checks to pay lumpers
Get instant cash-free unloading that saves you money, gets you off the dock faster, and ensures reimbursement.
Features at a glance
See how the Relay mobile app is helping fleets and drivers with OTR payments.
Eliminate card skimming using Relay's digital payments
Mitigate fraud through driver policies and geofencing
Migrate existing merchant negotiated discounts
Sign up for discounts through the Relay Clutch Program
Transparent fees eliminate frustration and surprises
Access our 24/7 U.S.-based Customer Support Team
SEE WHAT OTHERS SAY
Don't just take our word for it
See what truck drivers say about Relay.
90,000+
Fleets arm their drivers with Relay's mobile app
350,000+
Truck drivers already use Relay for their OTR payments
2,000+
Merchants process Relay transactions every day
Setting up Relay was so easy, and it works seamlessly with my mobile TMS. Once I get an invoice with proof of delivery from a carrier, I just log into the TMS — and with a few taps, I can mark a job complete and set it for payment on the terms we've agreed.
Martin Daigeau, Co-founder, MGM Freight Logistics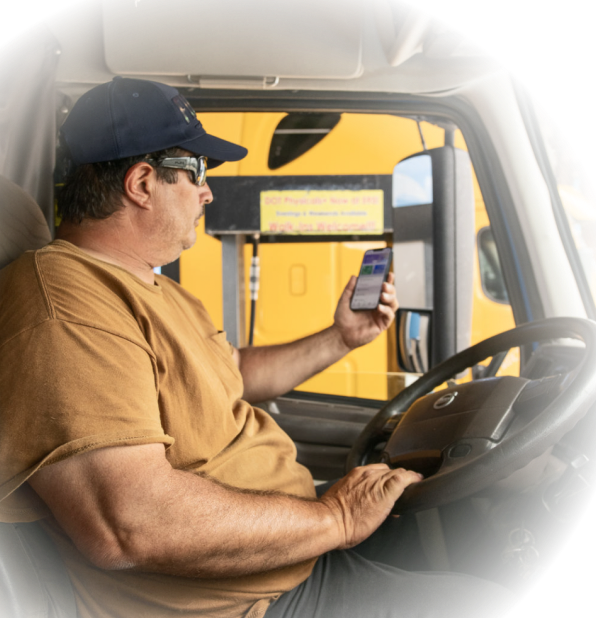 Fuel Savings Calculator
See how much you can save
Whether using your negotiated merchant discounts or signing up for the Relay Clutch Program, you'll save money by eliminating fuel fraud through Relay's digital payments.
Larger Carrier
Fight fuel fraud by using Relay with your existing negotiated discounts
Owner Operator
See how much the Relay Clutch Program can save you each month
2,700
Monthly Savings from Fraud Reduction
TRUCK DRIVERS ❤️ RELAY
See how Relay helps truck drivers