Driving Innovation, On & Off the Track
Relay's sponsorship of William Byron and the No. 24 Hendrick Motorsports team highlights two organizations focused on innovation, speed, and excellence.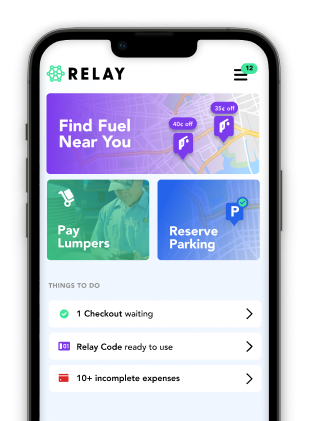 A NEW STANDARD FOR TRUCKING
Transforming how truck drivers pay
Relay revolutionizes the trucking industry by empowering truck drivers with a seamless and secure payment experience for diesel fuel, parking, and unloading. Truck drivers can finally say goodbye to the hassles of traditional card, cash, and check payments and embrace the future of contactless, fraud-free transactions.
Joining the winning team
Relay is fueling a new era of payment solutions tailored to the needs of today's truck drivers.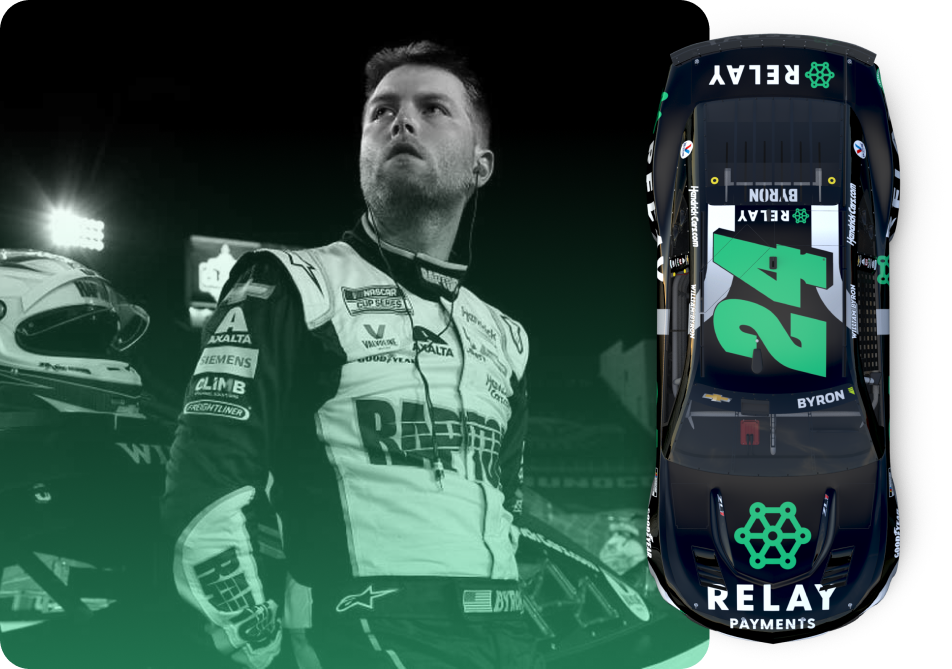 We're in good company
Hold on tight! Relay's cardless fuel payments are accepted at 1500+ truck stops, including Pilot, Flying J, One9, AMBEST and Roady's!
Thank you truck drivers
Come see William Byron and No. 24 Relay Payments Chevrolet Camaro ZL1 during the NASCAR Playoffs.

Among the special races is the Sept. 16 race at Bristol Motor Speedway, taking place during National Truck Driver Appreciation Week!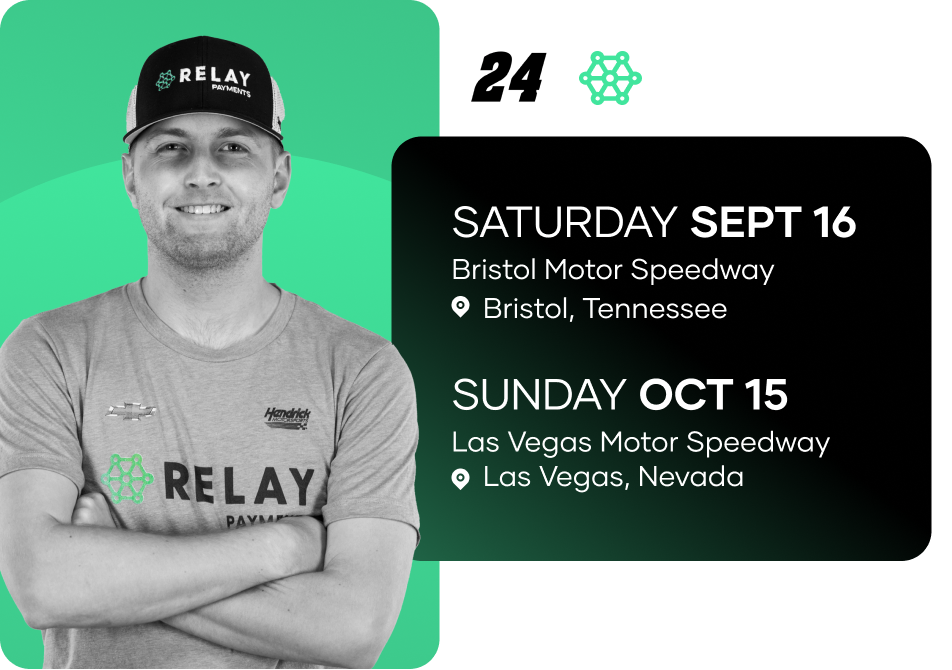 Relay + William Byron
Relay Is Trusted By





SEE WHAT OTHERS SAY
Don't just take our word for it
See what truck drivers say about Relay.
90,000+
Fleets arm their drivers with Relay's mobile app
300,000+
Truck drivers already use Relay for their OTR payments
1,500+
Truck stops process Relay transactions every day
Features at a glance
See how the Relay mobile app is helping fleets and drivers with over-the-road payments.
Eliminates card skimming using proprietary digital payments
Mitigate fraud through driver policies and geofencing
Migrate existing merchant negotiated discounts
Sign up for discounts through the Relay Clutch Program
Transparent fees eliminate frustration and surprises
Access our 24/7 U.S.-based Customer Support Team